About Philippa Gee
We have a national profile and have gained a reputation for being specialists in the investment world. We take on only a limited number of clients and deliver a bespoke service with regular ongoing reviews and a transparent fee structure.
Your money should provide you with options and opportunities reducing your worries, allowing you to plan for the future, offering you choices as to how you live your life. Yet many see it as a burden. Why? Because they're not managing and reviewing their investments. They are not letting it work for them. They're not enjoying all the benefits it should bring, or unfortunately they are not comfortable or confident that their existing adviser is on their side. And that's why they need help.
At Philippa Gee Wealth Management we appreciate that everyone has financial questions. We also recognise different questions demand different answers. And when those questions concern your future – and perhaps the futures of those close to you as well – only expert answers will do.
Whether you're looking to maximise your investments, looking for income, lower cost investment funds or broaden the range of assets used, we can help you plot a path through the financial maze.
Our clients range from sophisticated investors and the significantly wealthy to smaller investors who may require only the financial equivalent of a helping hand – which is why we pride ourselves on delivering a service tailored to your individual needs, As part of this, we recognise the importance of risk. Specifically, we appreciate it's easy to get caught up in the advantages of a product – its potential for income or capital growth and its returns – while overlooking how much risk you're prepared to tolerate.
We prefer to spend a little more time talking about risk. Let's be realistic. Discussing the prospect of losing money rather than making it might sound negative, but your attitude to risk is a key part of the product-selection process. In keeping with our fundamental belief that different financial questions demand different answers, our process is as flexible.
Our initial meeting with you is free. After that, should you choose to proceed, it's a case of what suits you best. We tend to work on an ongoing basis as most clients have neither sufficient time nor energy to devote to their financial affairs.
Philippa Gee
Managing Director
Philippa has provided investment advice and opinion for 25 years and focuses on working with clients who are either already retired or just coming up to retirement. She thoroughly enjoys analysing investments, interviewing fund managers and preparing investment portfolios. She also chairs investment committees and provides comment to the press.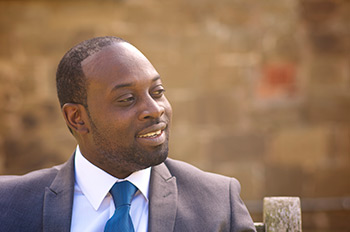 Sean is involved in a number of key strategic areas for the business and is an essential part of the team. From providing technical perspectives to undertaking research, client interaction as well as handling financial and regulatory issues, Sean is a vital part of the company.
Contact Us
Many refer to Church Stretton as "Little Switzerland". That's more to do with the breathtaking hills and valleys than the number of bank accounts, but it's still a beautiful place to do business! We always ask clients to come to our offices, which is why they're so centrally located. Please note that we work with clients on an ongoing basis and have a minimum fee of £975. There is a waiting list, so please contact us to discuss your details by calling 01694 722222 or emailing philippa@philippagee.co.uk and we look forward to hearing from you.